2D animation • 2016
Art Direction, Layout and Backgrounds
"CORES" short-film was my final bachelor's graduation project while I was enrolled at Universidade Federal de Pelotas (UFPel) in Brazil. After spending quite long time researching japanese animation methodology and digital techniques, including being enrolled at University of Tsukuba in Japan for a year, I finally felt confident enough to propose this study.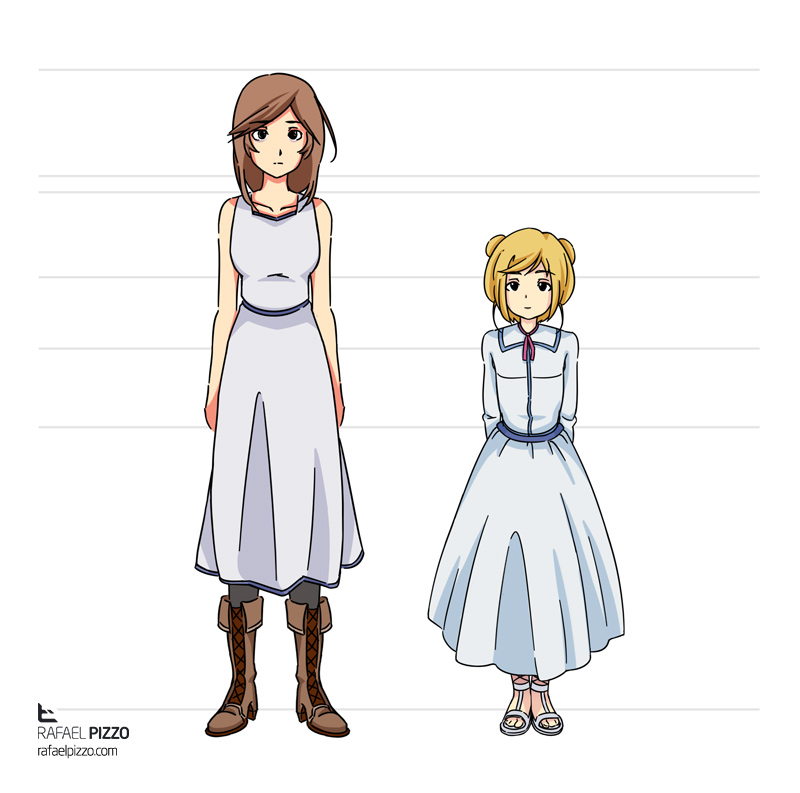 This project was separated in two parts, a theorical-academic study and a practical-experimental production.
The thesis aimed to study, under the field of design, some visual and narrative resources within the context of the Japanese 2D animation known as anime. Those resources are mainly noticed for its space interpretations through the use of the Ma concept, derived from the Japanese tradition in visual representation.
Analyzing the methodology used in some Japanese studios, in particular the studio Production I.G., we associate the studies of Marina Estela Graça regarding the concept of aesthetics, seeking to identify guidelines that results in a similar group of elements that are represented as the anime aesthetic.
Through Bruno Munari's studies on design methodology, I proposed the experimentation of those processes using the identified guidelines.
For the practical-experimental production part, I decided to design and produce a short 2D animation teaser within 6 to 8 cuts. Following through many key-points in the Japanese animation production, I tried to approach the overall feeling present in many anime series.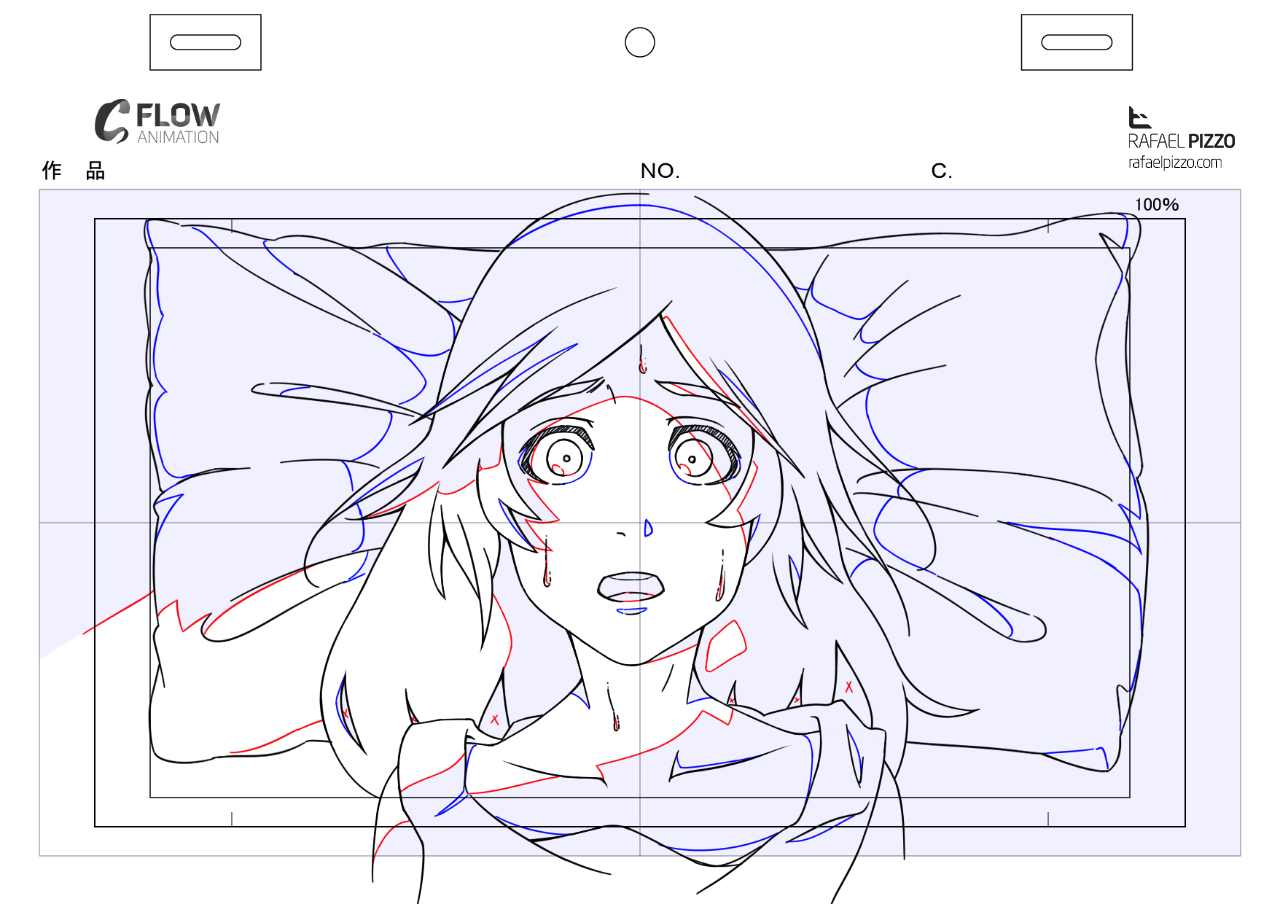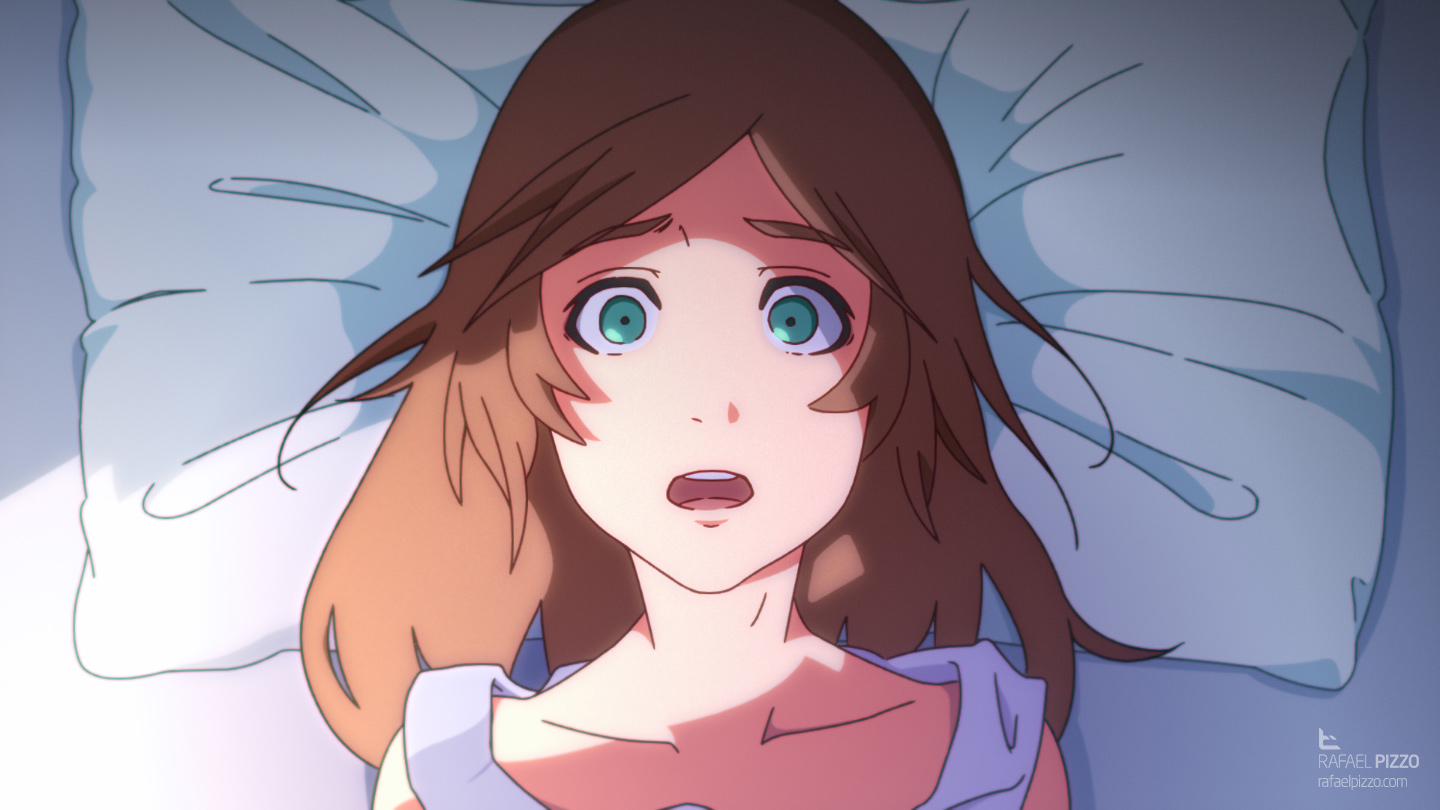 In this project I had the chance to try a little bit of almost every part in anime production.
After planning the Storyboards for all cuts and defining the Character Design, I started working in the layouts for each cut.
The Layout process was one of the most important (and satisfying) steps for this workflow. Based on how I defined layers, objects and borderlines; it would affect later the outcome for the final composition and photography.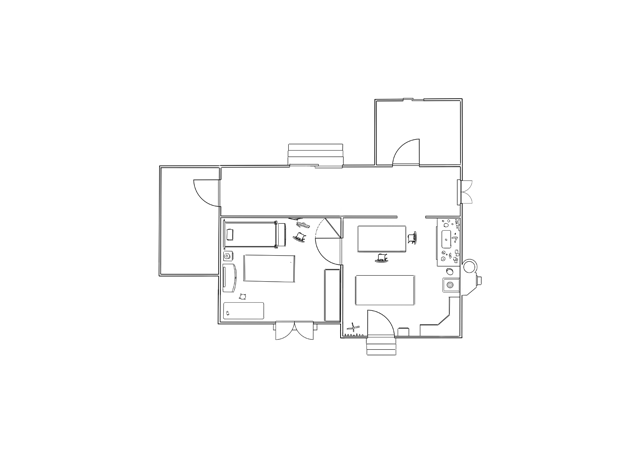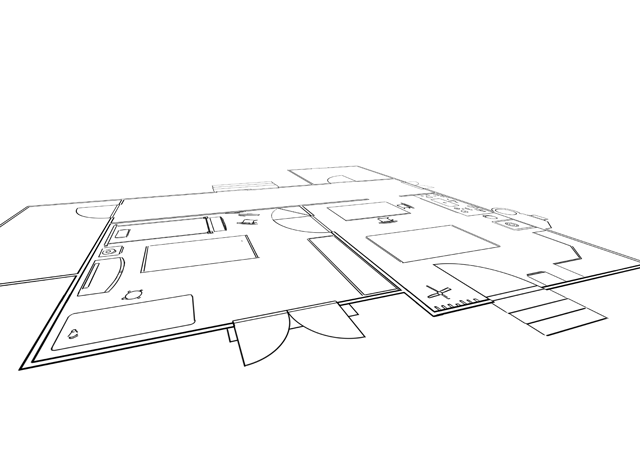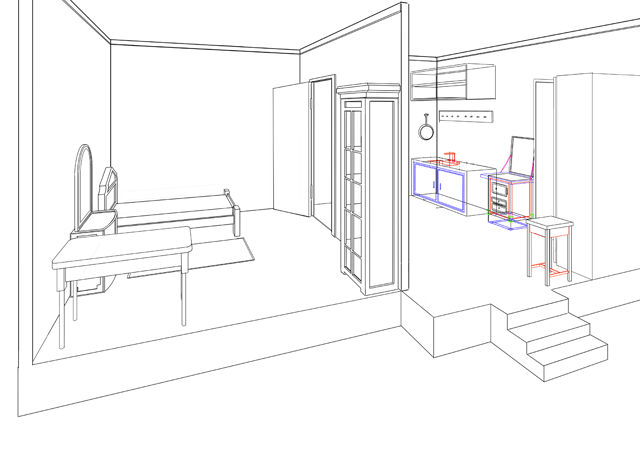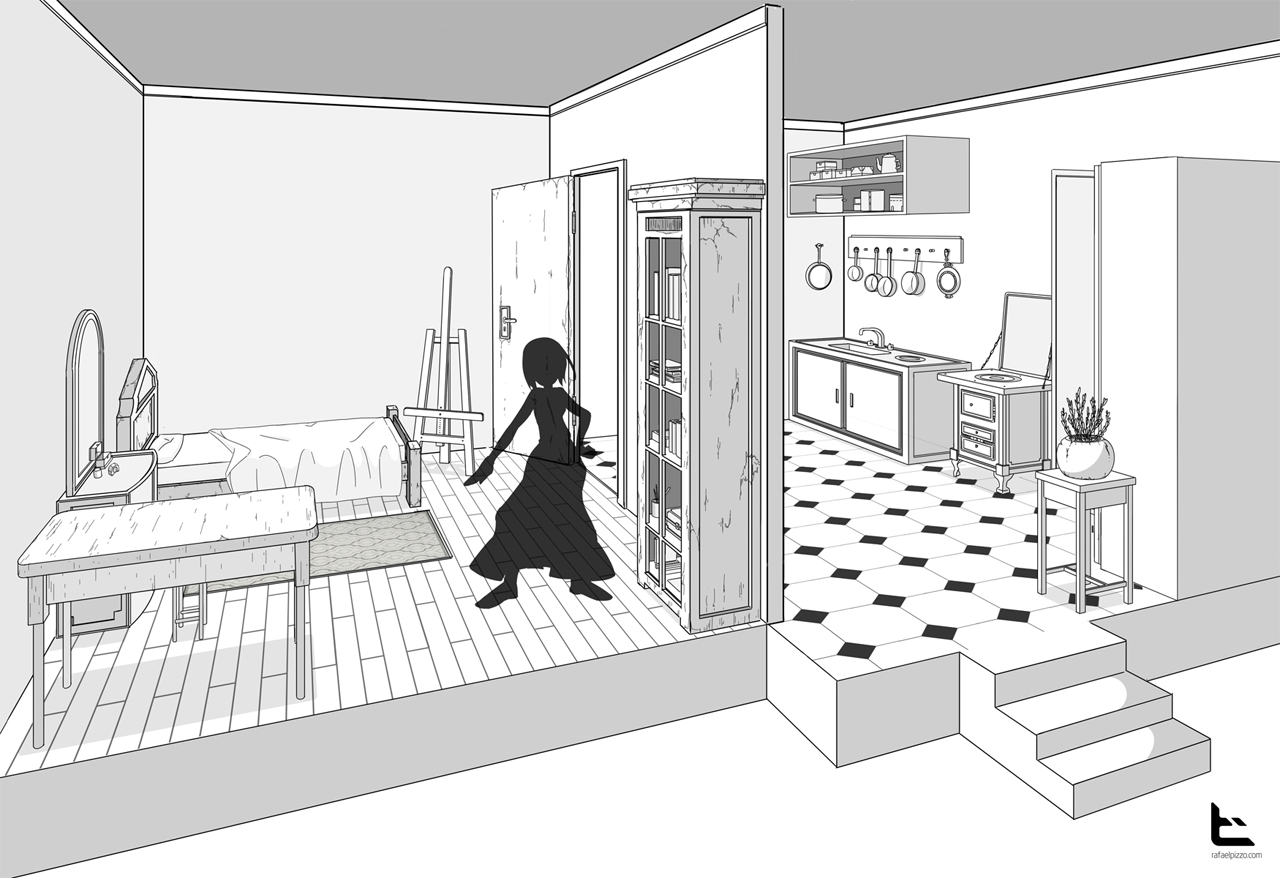 It was also required to design the surroundings for the entire scene. Based on those studies, I would be able to set properly the background for each cut.
Using a technique from the French animator Thomas Romain, I started with a simple top view for the room. By using scale distortions, I could keep the proportion between elements and then extrude them to create perspective.
You can see above the background layout process.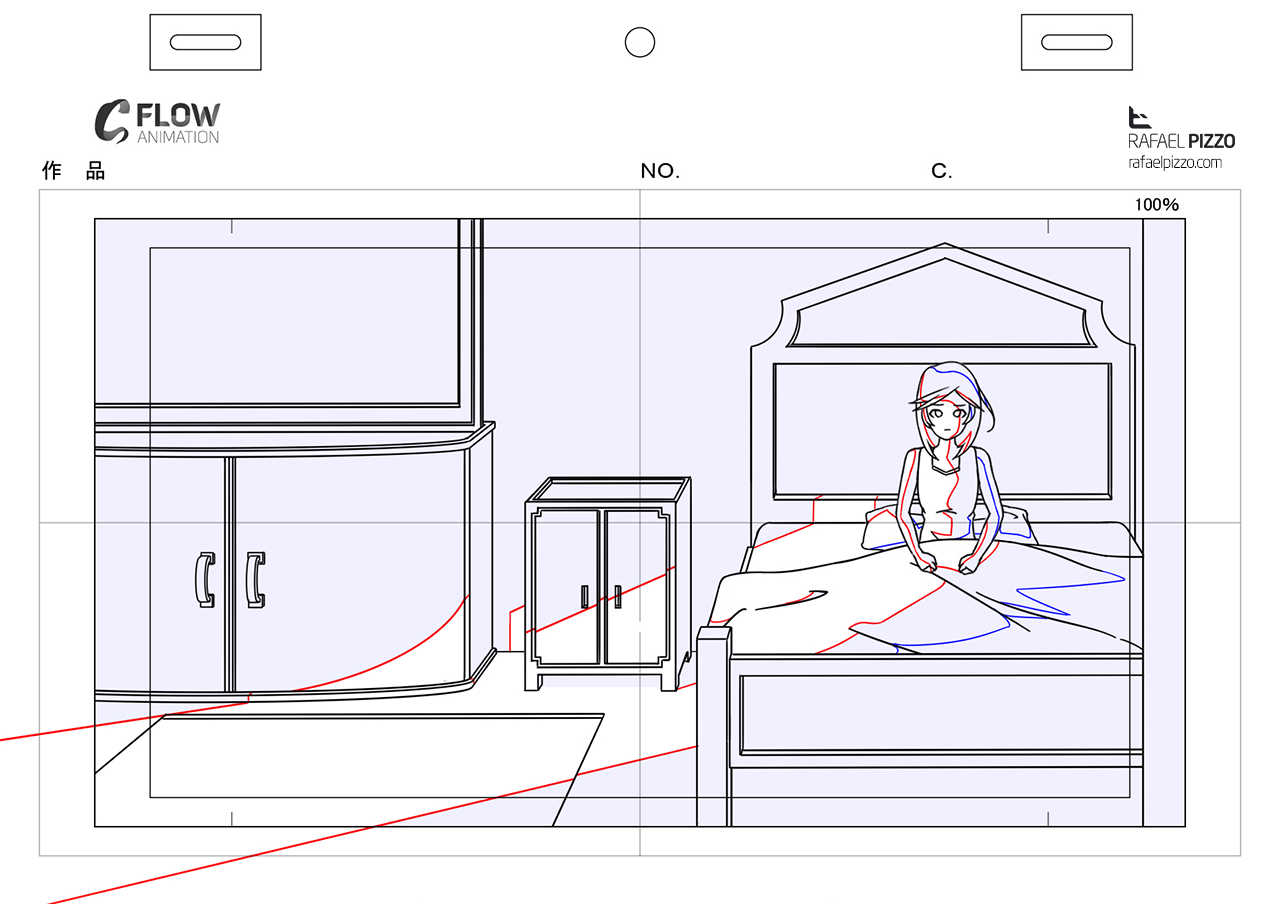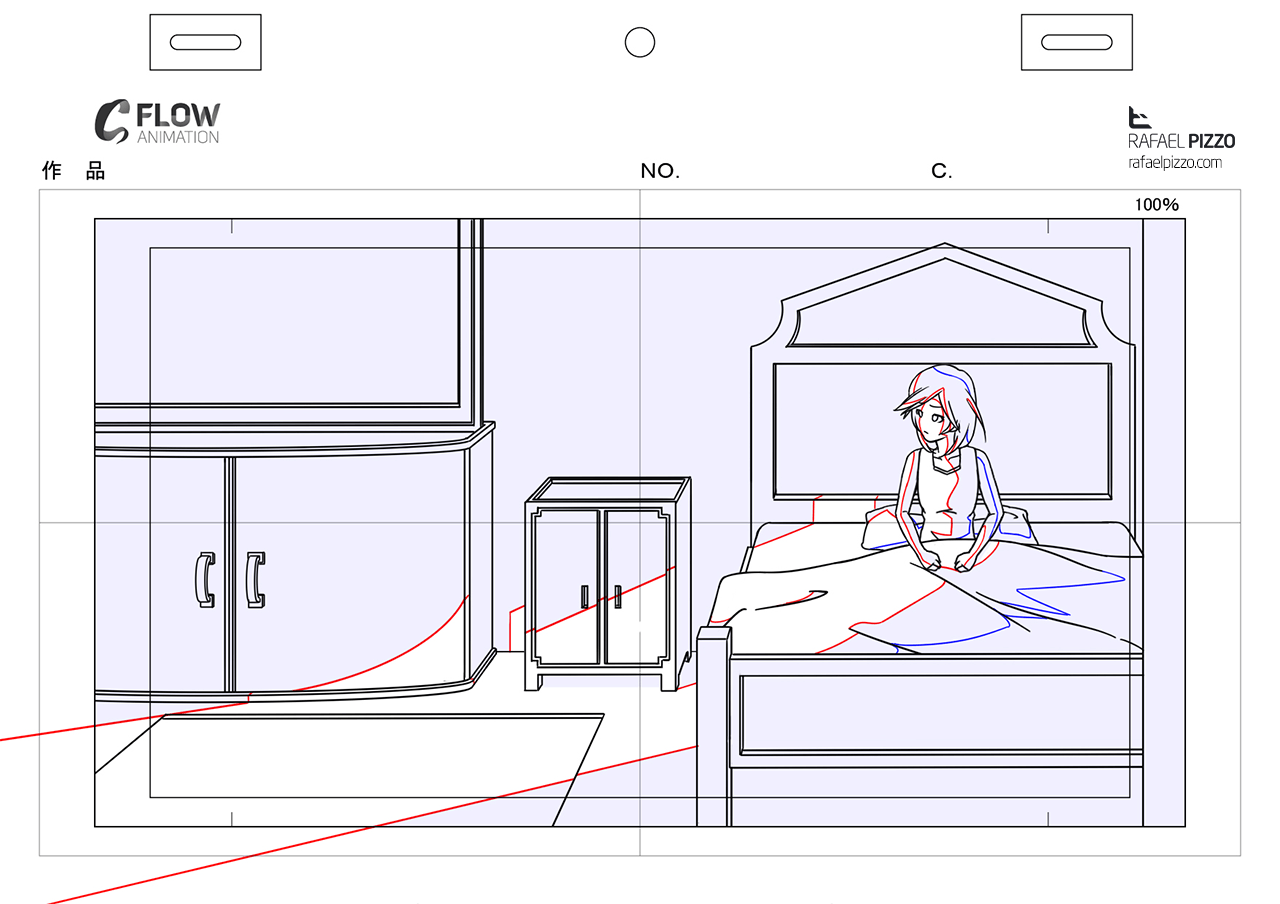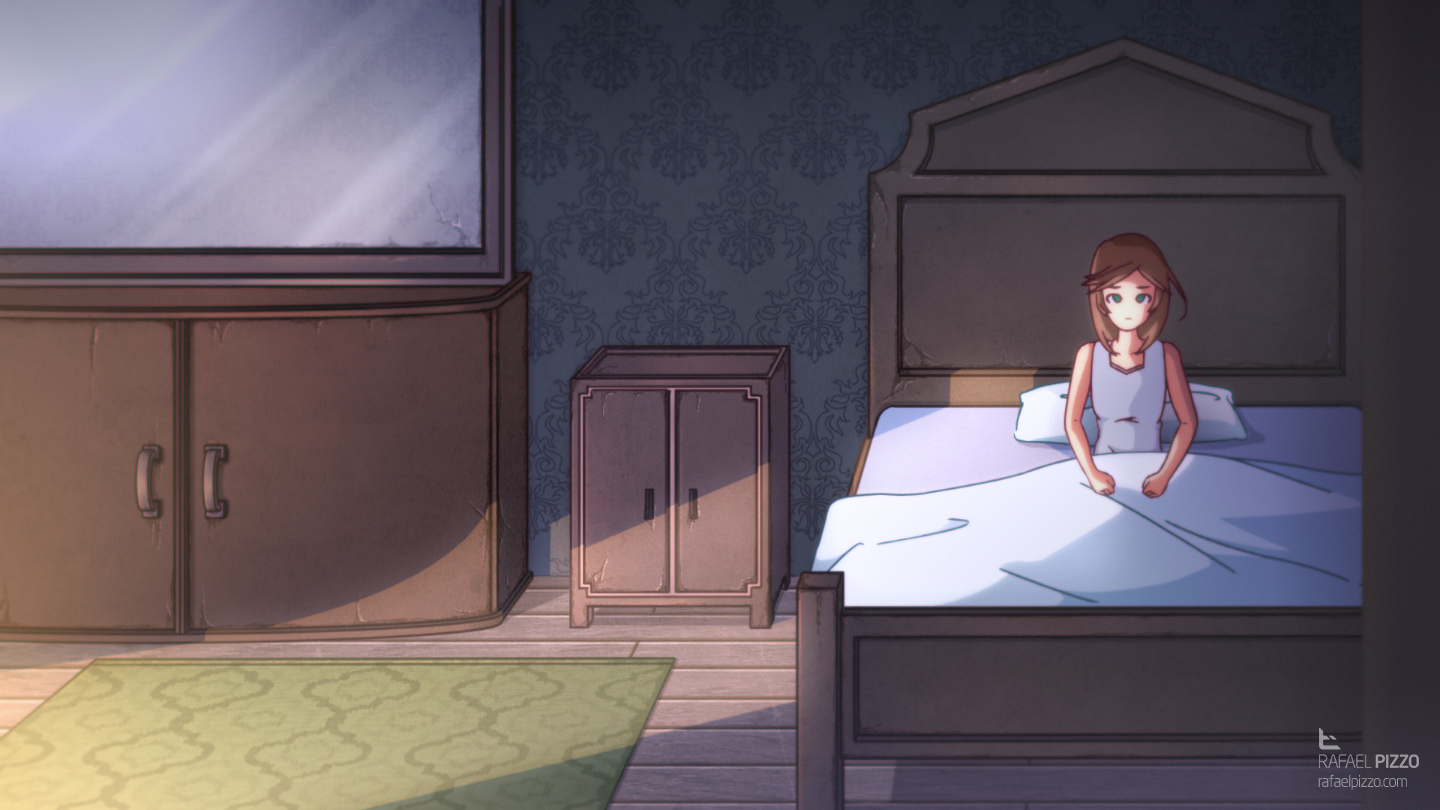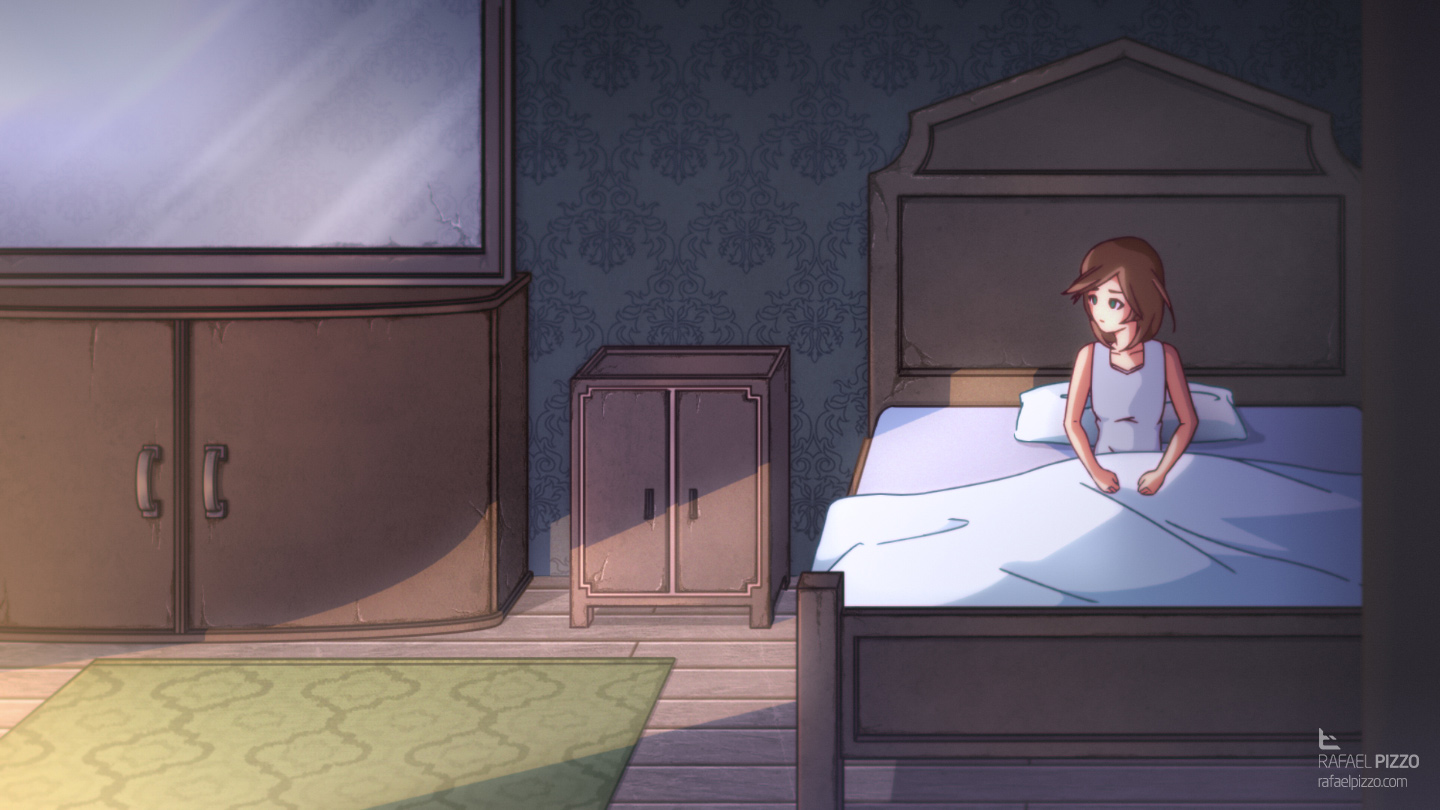 Above a key-frame sequence for the following cut.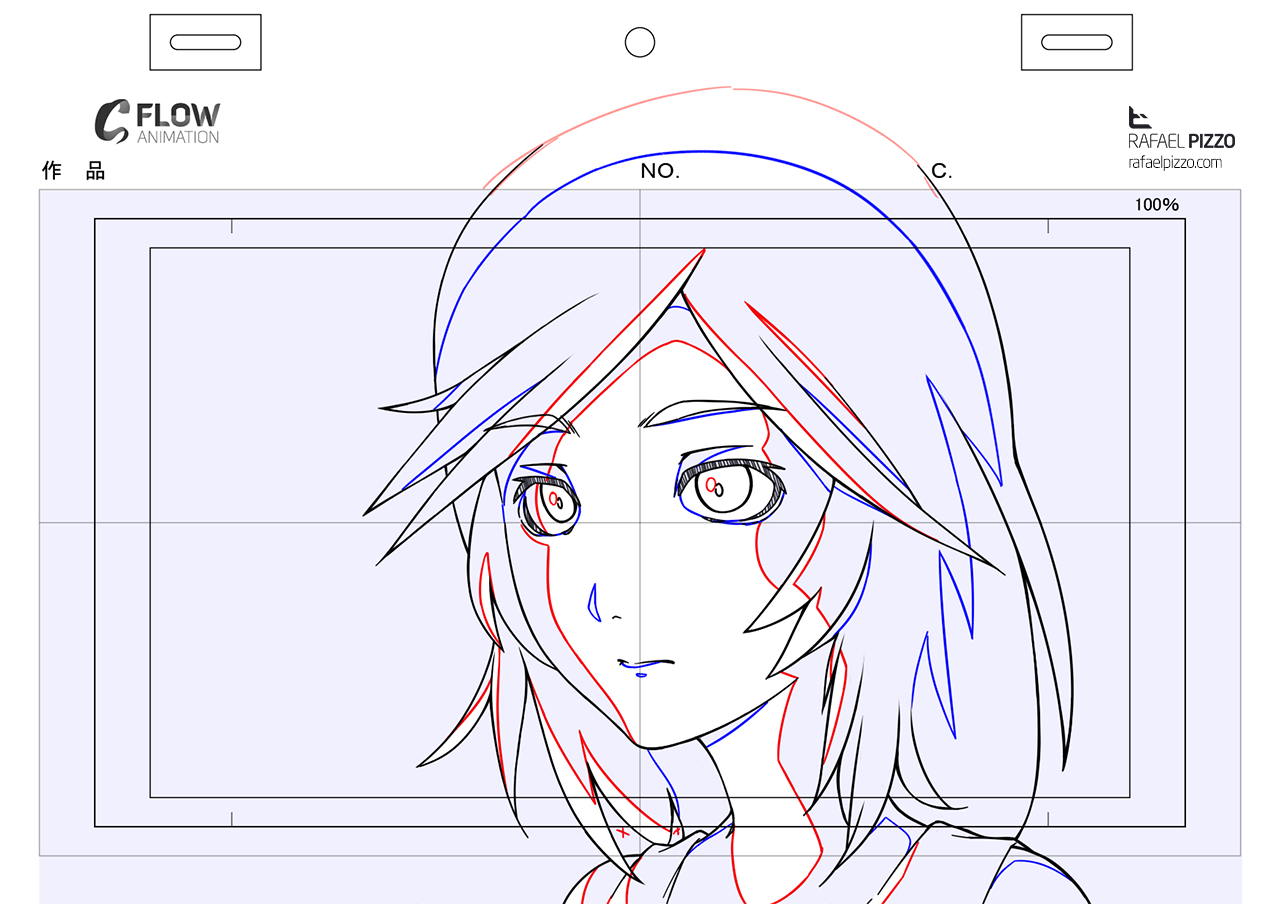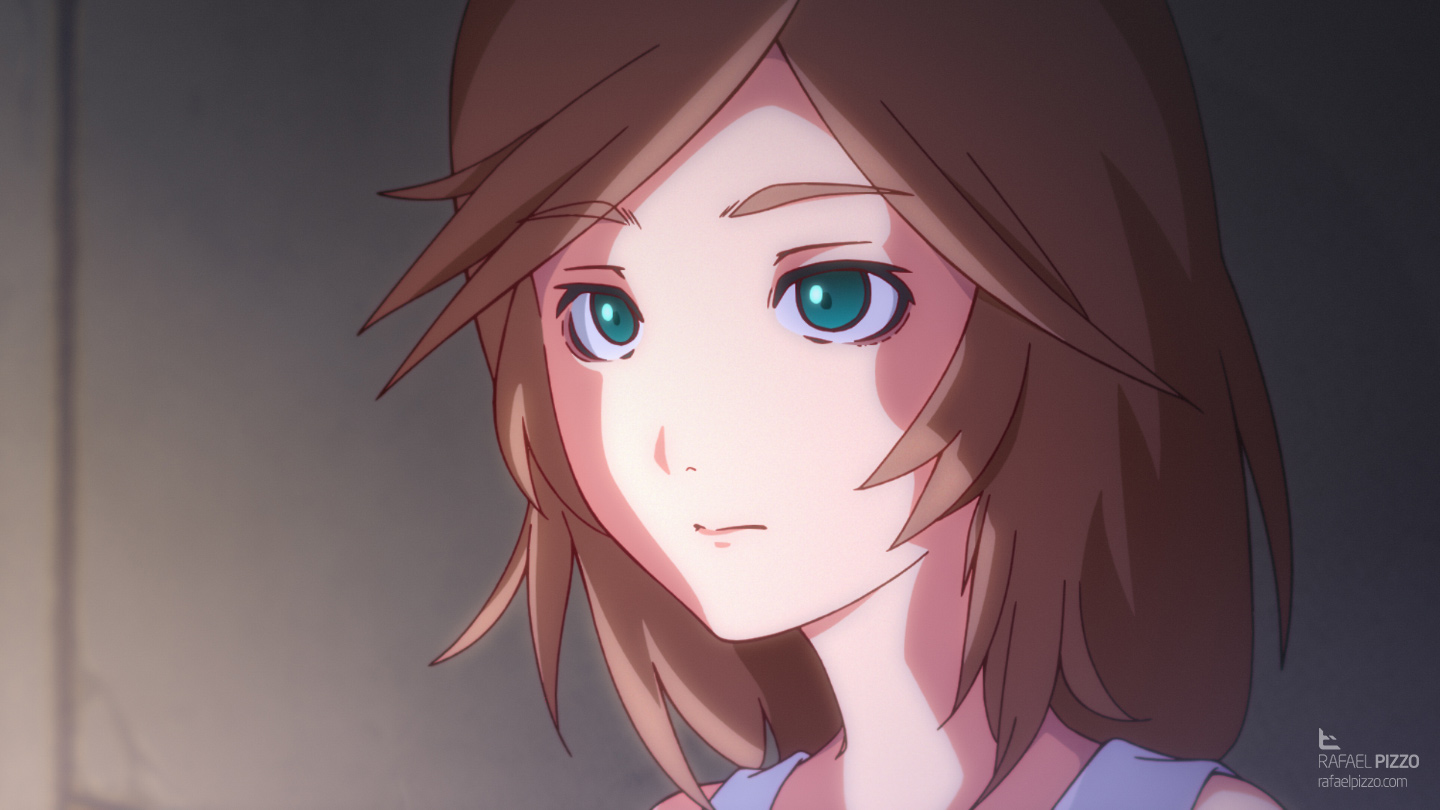 In the process of Photography at the post-production, I tried to create depth by simulating camera lens blur and diffuse lights.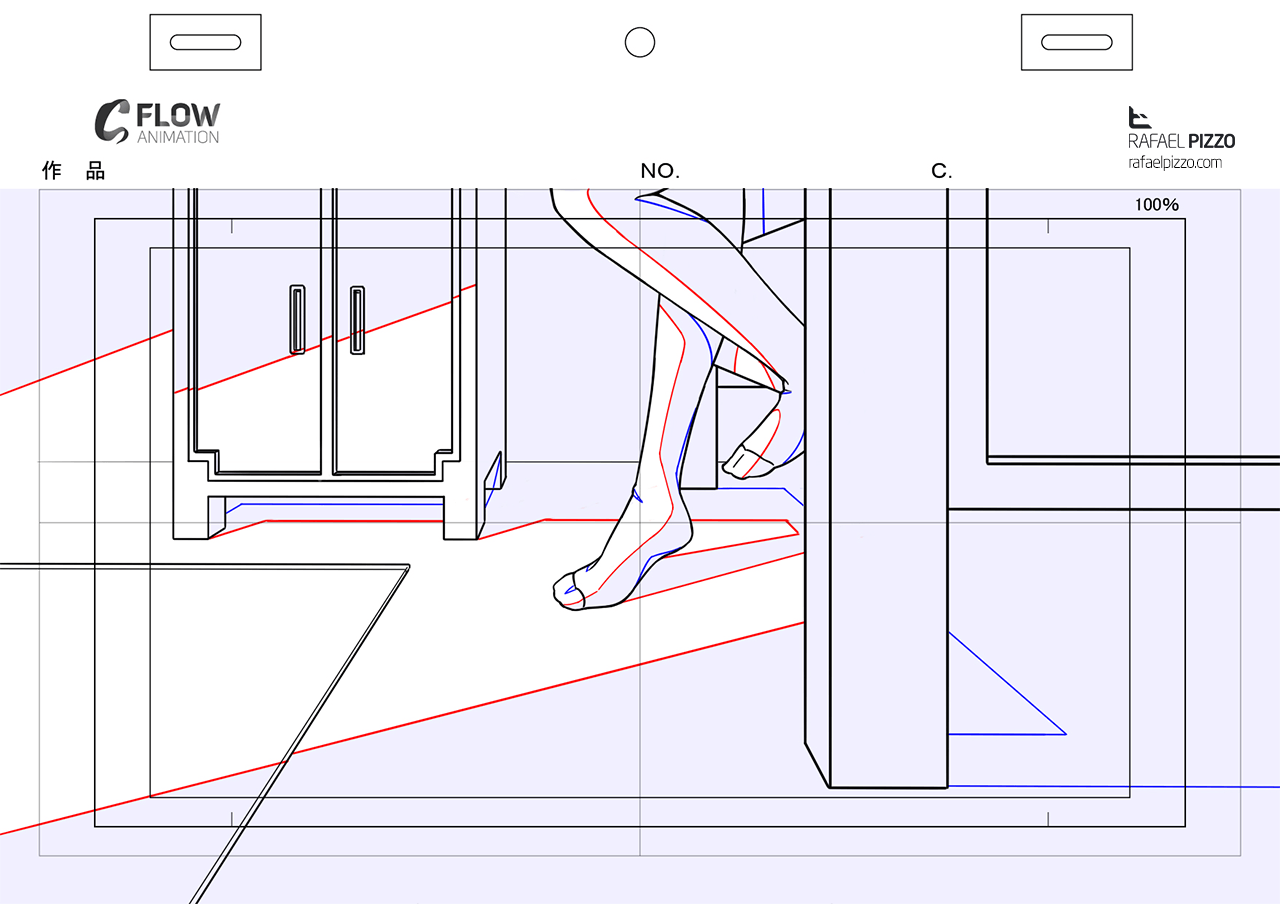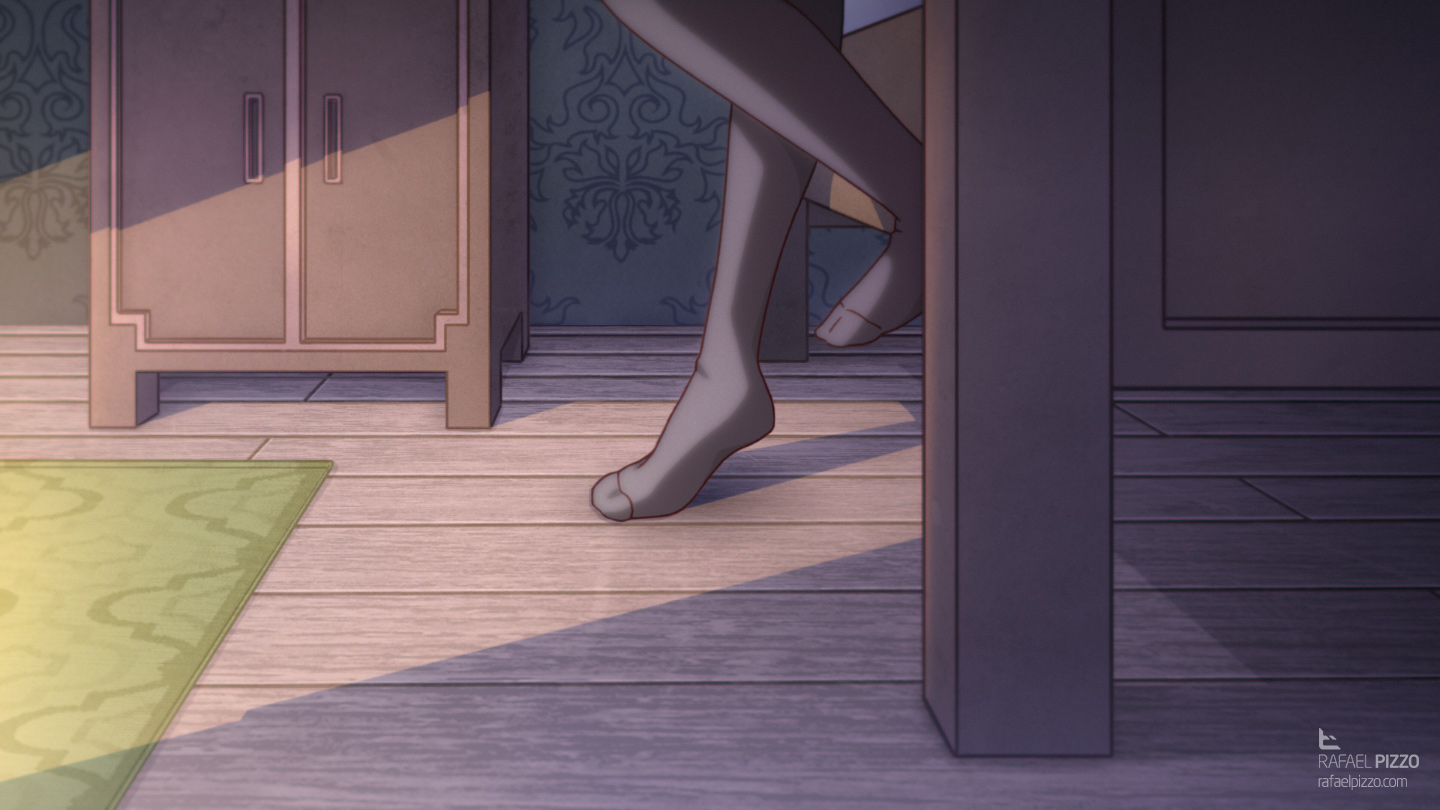 This was my favorite piece between all cuts. The close-up on the feet of the main character in this angle, gave a delicate support for the narrative.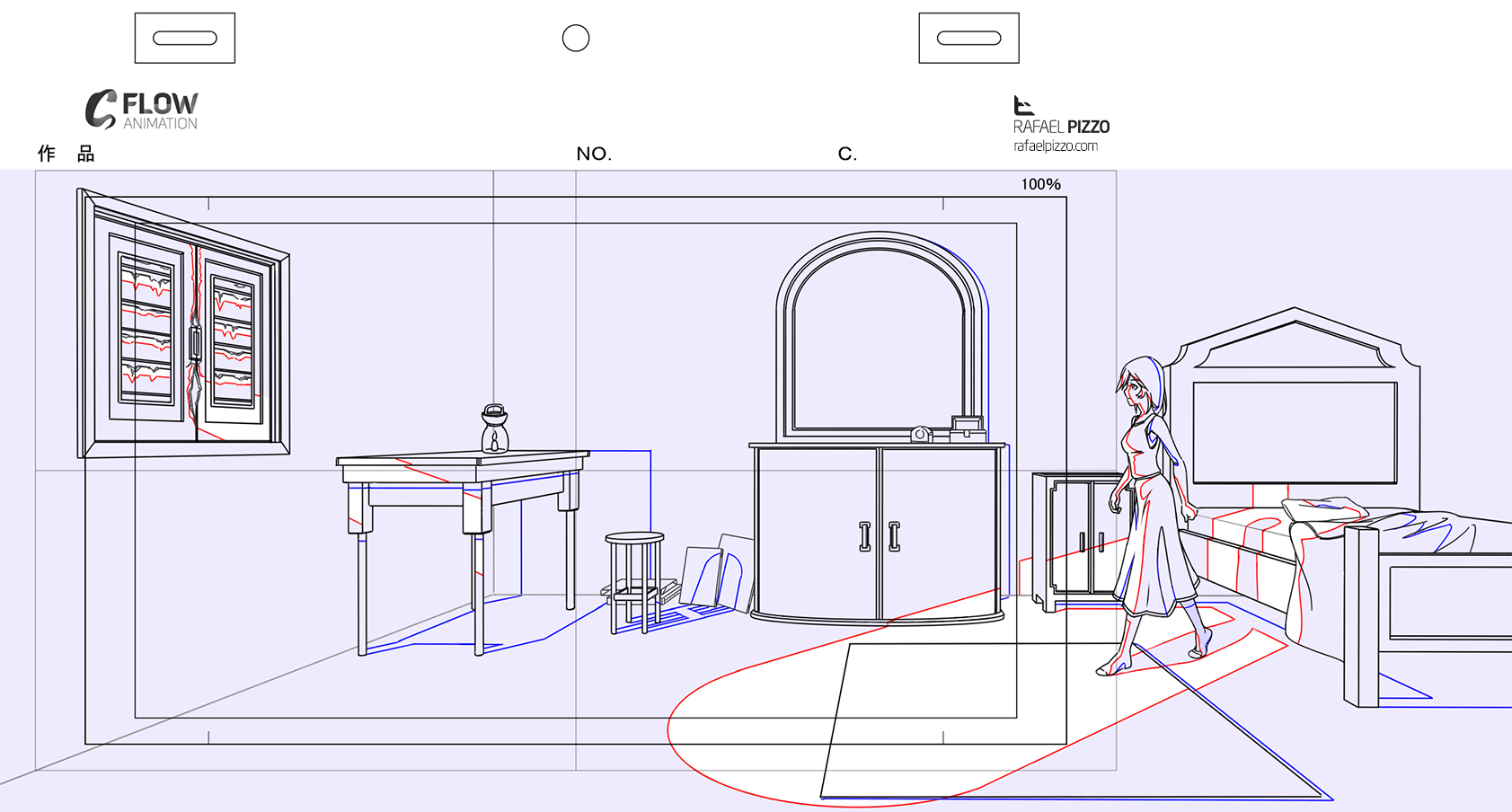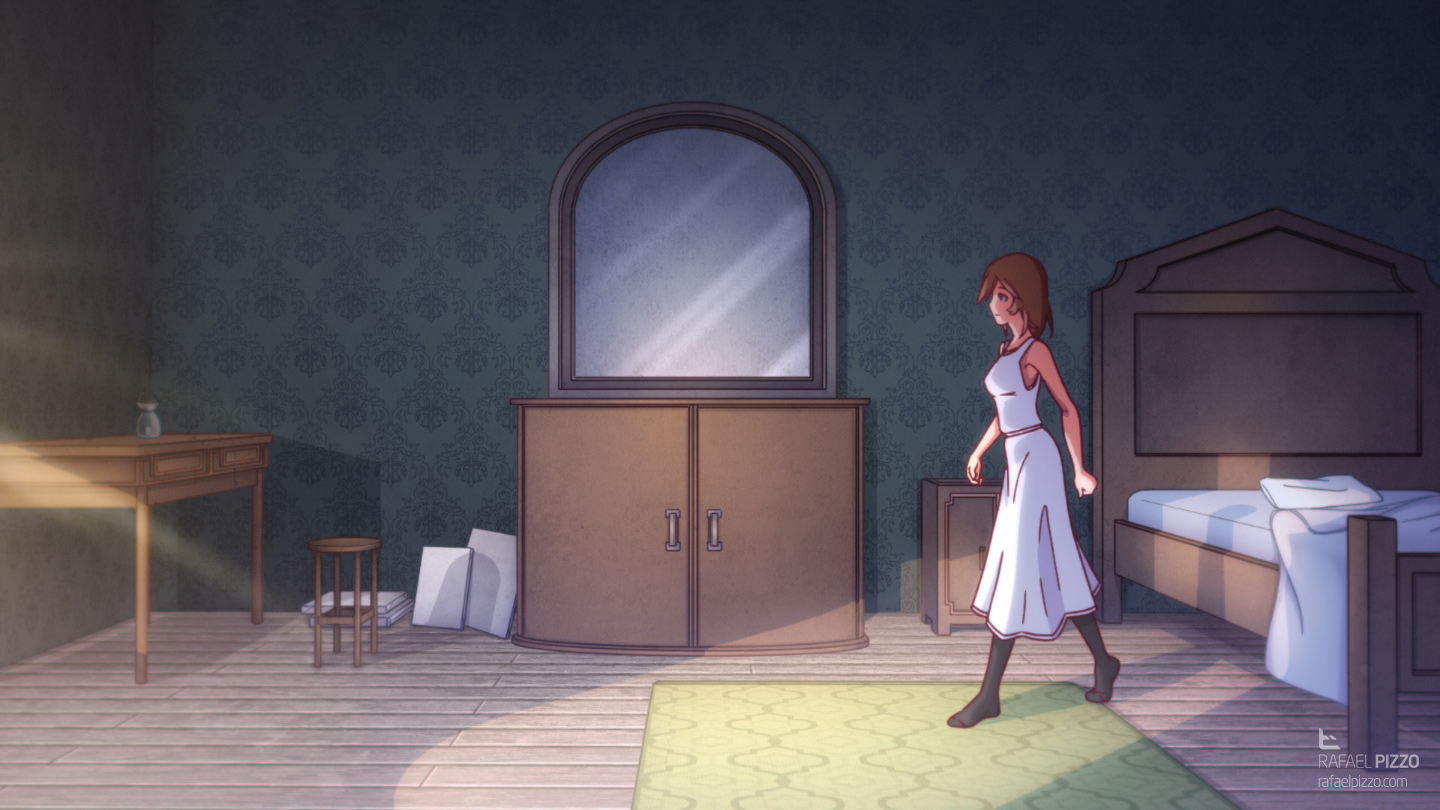 In the layout above, my approach was slightly different. Trying to plan all elements visible in the cut during a camera panning, I decided to extend the limits of the board.