ブログ
22 de May de 2016 by Rafael Pizzo
It's kind of an old project, but back in 2014 I was hired by Moviola Filmes along with the animator Bruna de Paula to create a promotional video about the Pelotas Jazz Festival. As the name implies, it was a jazz festival that occurred annualy at Pelotas city in Brazil and was staged for many skilled musicians. At that time, I was responsible for both Art Direction and 2d animation. Moviola Filmes studios was responsible for compositing and music.
The brief was to create a 2D frame-by-frame animation with five of the guest musicians (Hermeto Pascoal, Richard Galliano, Egberto Gismonti, João Bosco and Naná Vasconcelos) in five touristic places of the city respectively. We received the character-design concepts from the brazilian illustrator Odyr Bernardi.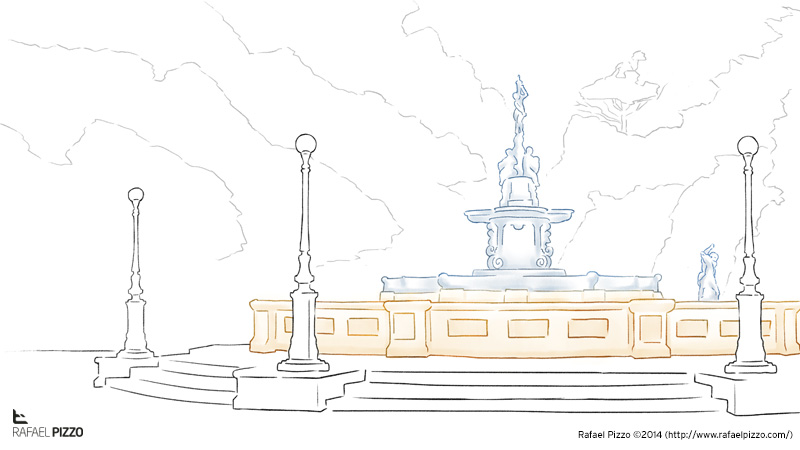 Fonte das Nereidas in Pelotas
We had only two weeks to complete all the animations and the assets, it was insanely exhausting.
I worked alone on all five or six backgrounds. They asked something very simplified from the original buildings using the most important colors from each one. I had not much time to work on details of each one, but tagging along with the animation looked good.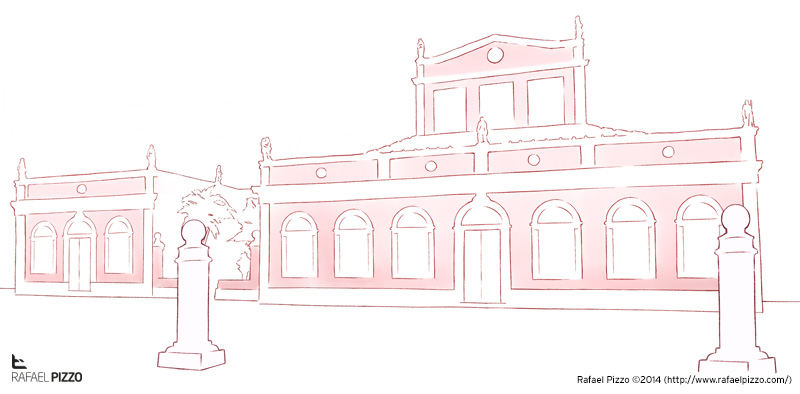 Museu da Baronesa in Pelotas
You can check the finished video bellow.