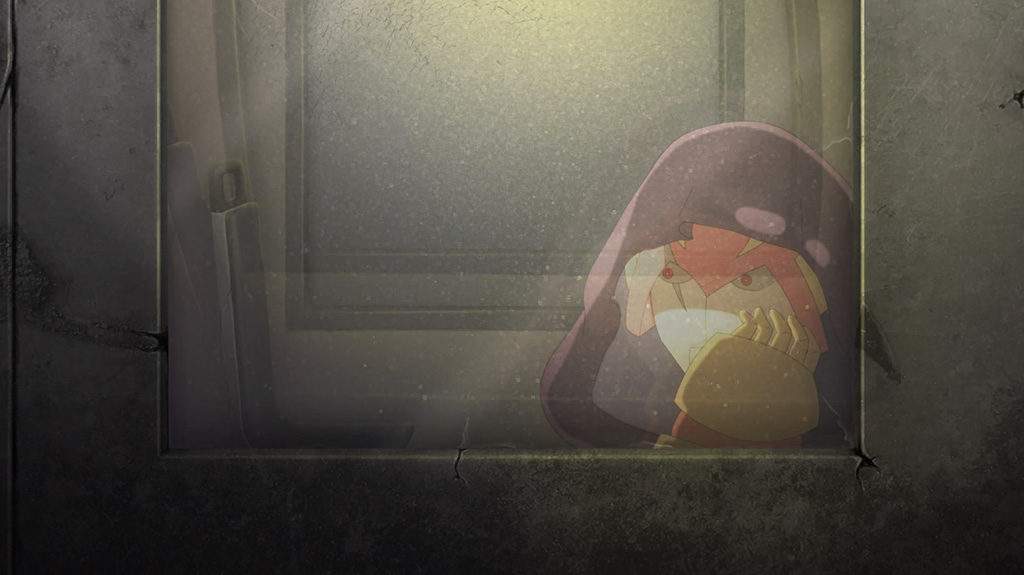 Final composition for the Subway scene.
"Sistema Aurora" short-film was my first experience as Art Director for animation back in 2013. The projects had almost 30 people involved, most animation bachelor students from the Federal University of Pelotas.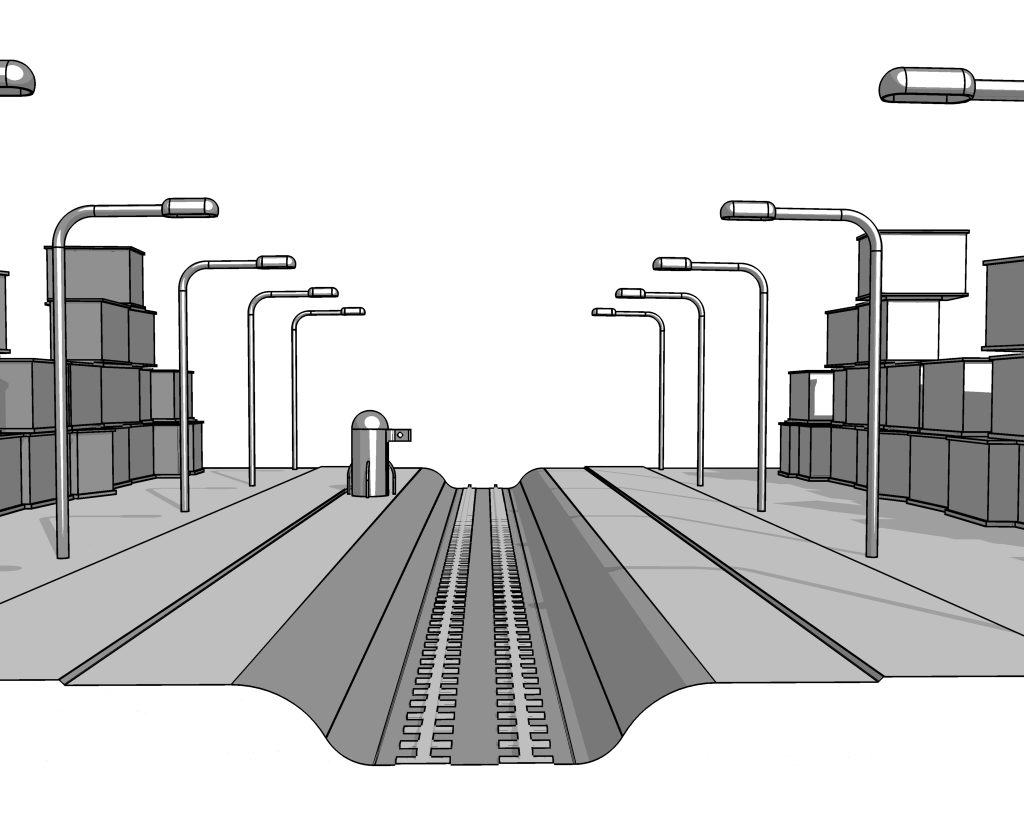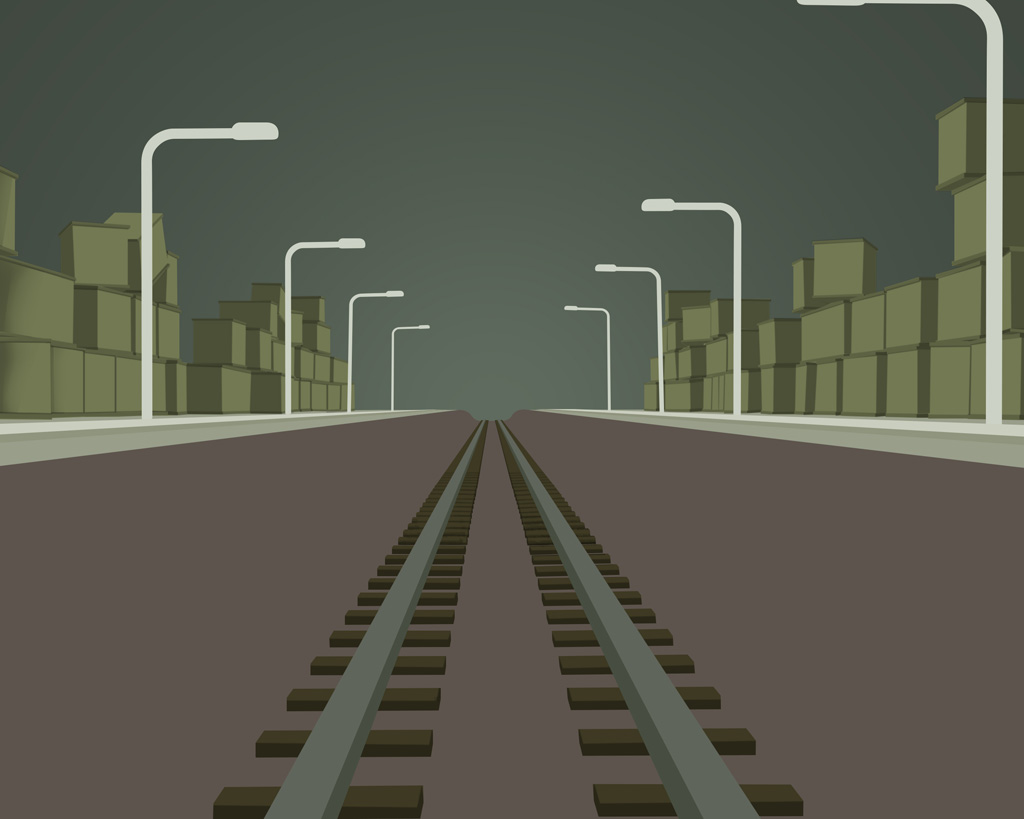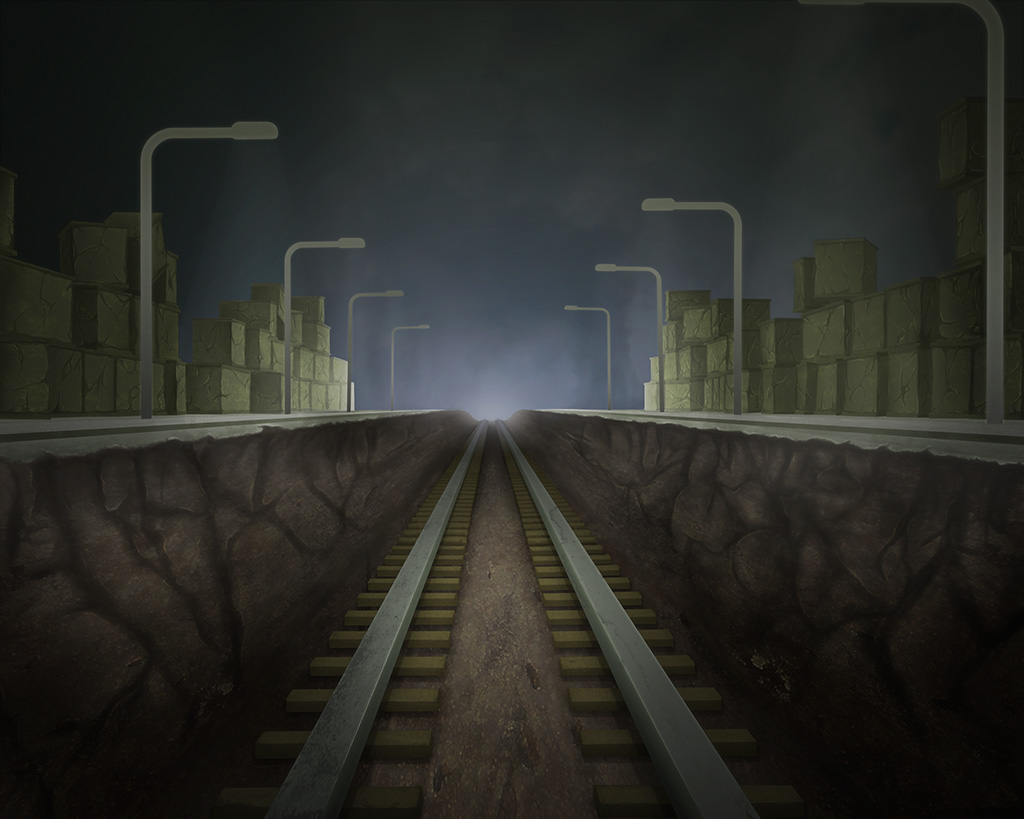 Above, the process of conception for backgrounds. The Director decided the camera angle from a 3D model of the surroundings in the cut. Based on the guidelines received and with the overall idea intended, I've redrawn the background fixing minor issues.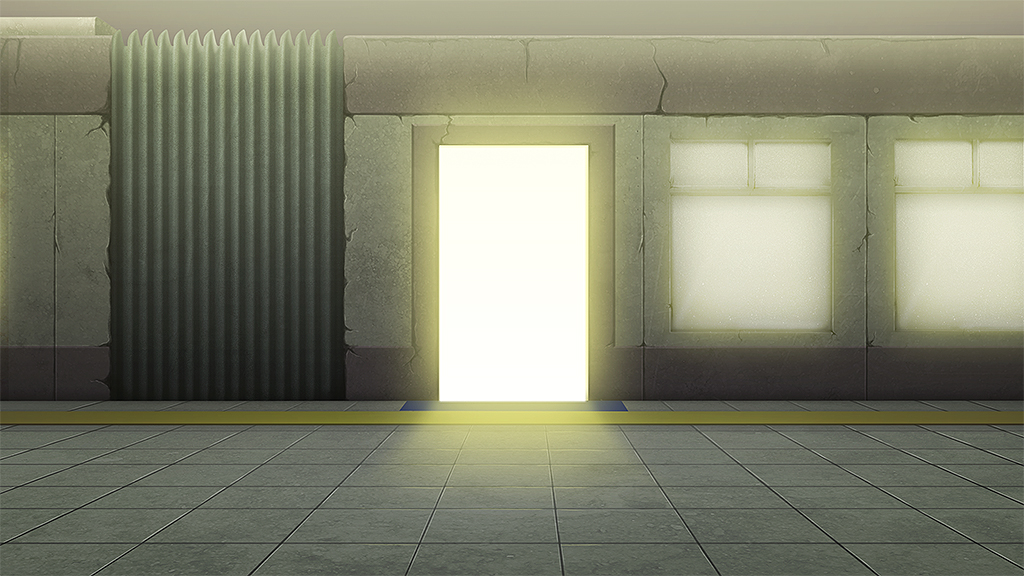 Final composition for the last cut in the Subway scene.